Advertising Blimps
Advertising blimps are a cost effective tool for promoting events and sales.
Blimps are very inexpensive, easy to use and will attract attention.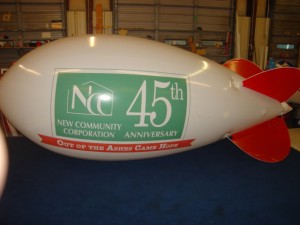 We manufacture advertising balloons, blimps and inflatables in the USA. We use polyurethane in manufacturing our products.
We can duplicate almost any logo or artwork.
Call 1-800-791-1445 for more information on our products.
Email us: sales@advertisingblimps.cc